A solution adjusted to your strategy as a manufacturer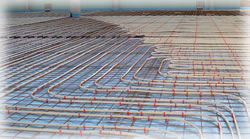 Elothia integrates itself perfectly into your strategy as a designer of heating and cooling systems comprising ranges that bring together products and services with a role that really makes them stand out from the competition.
We thereby provide you with a solution that is the only one of its kind on the market, presented in your brand's colours, and which promotes your offer of services and your image.
Support for your sales approach
For you, Elothia constitutes an additional selling point for winning over your network of customers, ensuring their loyalty, and dynamising them by providing them with an innovative tool that is particularly practical and effective.
With Elothia, you will receive a multiplier-effect right applicable to your network both internally and externally: design consultants, installers and wholesalers. This multiplier-effect right is on a sliding scale depending on the number of licenses. This possibility of implementing variable geometry deployment makes Elothia an ideal solution.
A response to your operational objectives
With Elothia, you can carry out the general and uniform implementation within your network of a unique sizing, calculation, costing and execution plan tool. The advantages provided are better co-ordination between all the network's actors, a tool that is more accessible to people who are not heat engineering specialists due to how easy the software is to use, greater speed of execution of the study and, consequently, greater profitability of the entire value chain.
Elothia is unique in providing you with a technical and sales lead that contributes to your customers' performance and your own development.