They have adopted the Visual approach

AcoSoft software
AcoSoft is software that covers all the sizing, costing and execution needs for layout plans for Acome water-heated and electrically-heated floors.
It operates using a dual mode:
a calculations mode (with or without a study creation wizard),
and a plan mode with integrated calculations.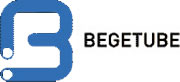 Tatami standard software
Begetube has adopted Tatami for all its underfloor-heating studies.
"We needed a comprehensive, easy-to-use software program which would enable us to save time. With Elothia, we found a software program with functions to adapt the circuits, prepare the layout designs, and determine the supply of collectors. It's easy to programme and personalise, and that's important for our activity. It's also easy and pleasant to use and produces detailed results in a very short space of time. I would add that Elothia also provide a very good service and they are always ready to help." 
T.S. – Technical Director.

RDZEasyDraw software

RDZEasyDraw is a typical Tatami Corporate version offering.